Caesars Superdome Information
Located in the centre of the New Orleans Central Business District, the Mercedes-Benz Superdome is one of the best-known venues in the nation. Originally opening as the Louisiana Superdome in 1975, the venue has a fascinating history, serving as an unexpected shelter for thousands of people affected by Hurricane Katrina. The superdome suffered extensive damage during the hurricane, to the extent that many expected there to be no alternative except to destroy the building. Instead, the biggest reconstruction project in American history was begun, and the stadium was fully renovated and restored within the year, its grand re-opening providing an inspiration to many.
In 2011, Mercedes-Benz purchased the naming rights to the venue, making it the third stadium under Mercedes-Benz naming rights to exist. At 13 acres across and 273-foot high, the Mercedes-Benz superdome currently holds the record for the largest fixed domed structure in the world.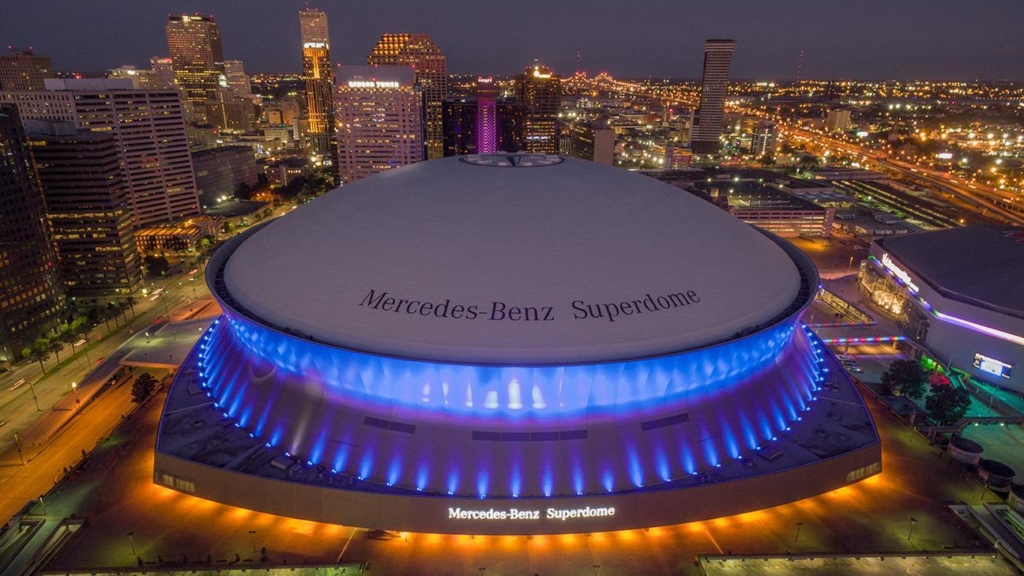 For parking information please see the Mercedes-Benz Superdome parking page.
For ticket information and information on our recommended ticket provider please see the Mercedes-Benz Superdome tickets page.
To view the seating configuration and find out about accessible seating, please see the Mercedes-Benz Superdome seating chart.