Caesars Superdome Seating Chart
Sports Seating Chart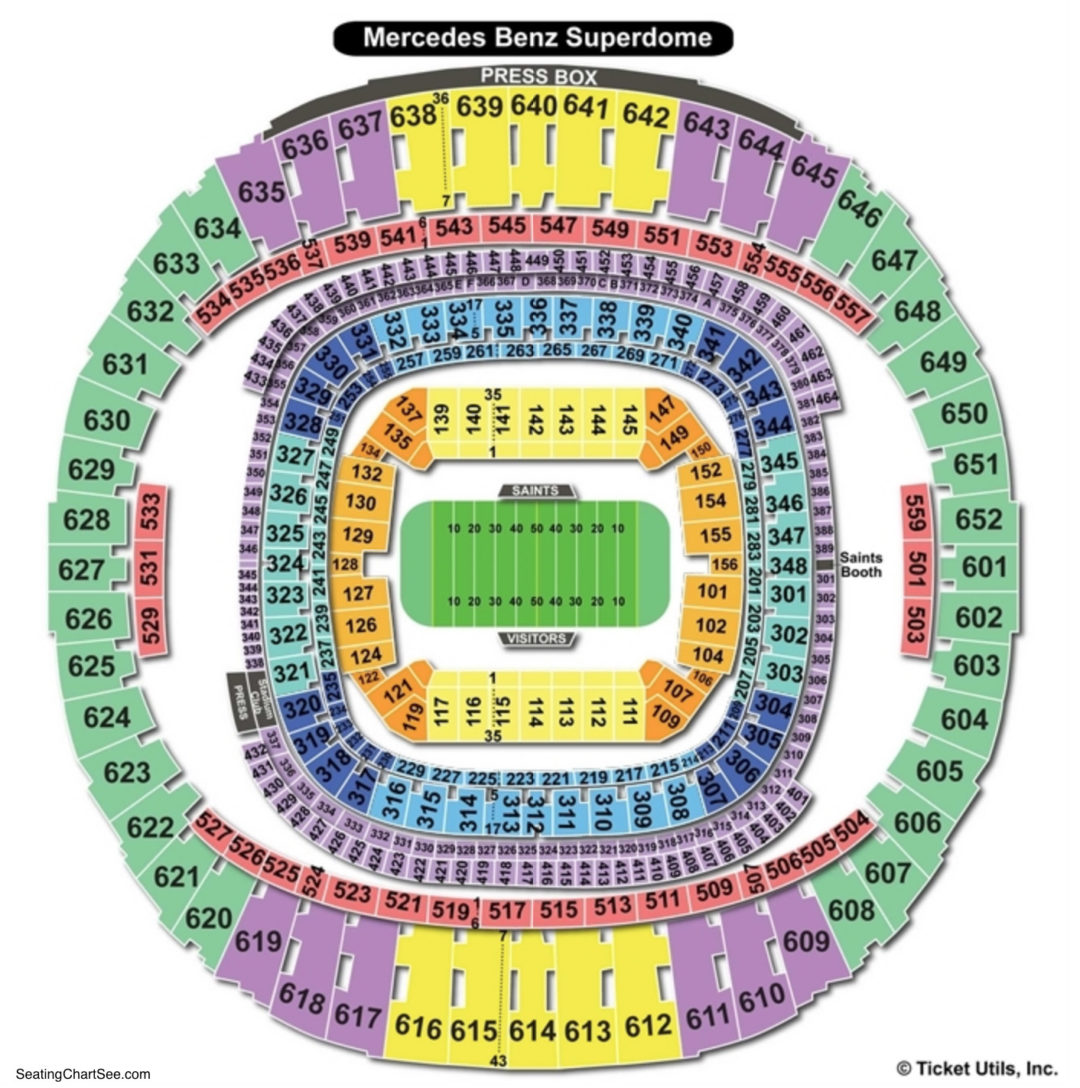 Concert Seating Chart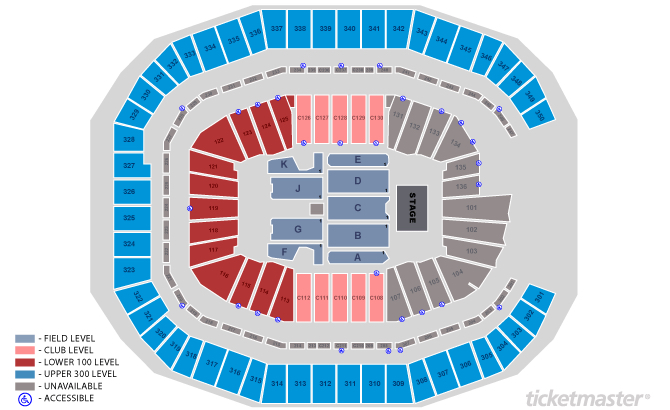 Seating configurations may vary depending on the type of event – especially for concerts. Be sure to check the individual event seating chart when selecting your tickets.
The dome is located on 70 acres of land, with an interior space of 125,000,000 cubic feet, a height of 253 feet, a diameter of 680 feet, and a floor surface area of 269,000 square feet. Its listed seating capacity for football is 76,468 when expanded and 73,208 unexpanded, and 73,432 for basketball, however, numbers for certain events have well exceeded this with figures such as 79,000.
Seat numbers are easy to understand and navigate, but it you find yourself having any issues at all, do not hesitate to contact a member of staff who will assist you in finding the correct seat. Do not attempt to sit in a different seat instead, as events are usually heavily attended and this will cause confusion and disruption.
Reserve your seat by purchasing your tickets today!
For all ticket information and to find out more about our recommended ticket supplier please view the Mercedes-Benz Superdome tickets information page.
To see all upcoming events and to purchase tickets, please visit the Mercedes-Benz Superdome events schedule page.